ionCube Loader Installer
The ionCube Loader Installer is an application which attempts to install the ionCube Loader on a local or remote server. The ionCube Loader is a component that needs to be installed on the server for the encoded files to run.
The Installer supports FTP and SFTP (only on Unix servers) protocols for the connection.
If you need help using the Installer, please create a support ticket at support.ioncube.com
Before you start
Operations performed by the ionCube Loader Installer will modify the data on your server. It is recommended that you backup your data before proceeding. Also be prepered that you may be asked to restart your server during the installation.
Providing server connection details
For the application to be able to connect to the server you need to provide server connection information. Please provide connection details for a user who has permissions to write to the webroot directory and also to be able to modify the php.ini file.

An example of properly filled in server connection information: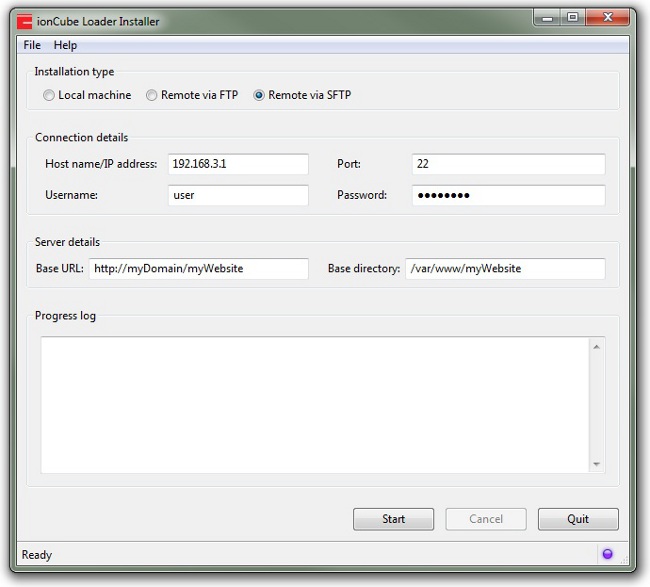 During installation
The ionCube Installer will inform about the installation progress and its result. You might be asked to restart the server few times during the installation. After the installation is finished you may want to view the changes applied to the server by going to Help Menu > Site changes.